A REMINDER AS TIME GOES BY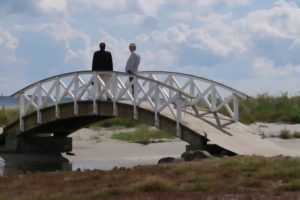 Withstand the test of time with grace and distinction!
There is no doubt that we reveal our contemporary values through the image that we project. Our personal mark, or branding, has never been more important.
Our instant image, a vector of communication, transmits very precise indications. The wise observation of others must help us to go forward – nobody is objective about one's own image, therefore a neutral and professional advice can be helpful.
In the past Image Counseling was more used to plan one's wardrobe and to improve one's global aesthetics, but today it is rather used to confirm and underline our acquired authenticity, – I am what I am.
We should honor the person we have become, it is a privilege to show the best of one's self through personal image and personality. We ourselves are the media that carries our acquisitions. Our rich and valuable experiences merit more now than ever before a support that is worthy of us.
Precise and valuable advice can contribute for us to benefit from passing time.  Let's turn less into more.
The first impression is always the good impression, it is who we are.  But what does it say about ourselves, our lifestyle, our heritage, both cultural and intellectual? The advertising industry too often tries to make us believe the impossible, but our image does not lie, it expresses without fail our welfare or our malaise.
The dress code is at our service as a reminder. For practical reasons, consult it, apply it with discernment and stay focused on the real you. Dress like the person you are!
Few practical points to take into consideration:
A) The basic wardrobe budget must be used for a neutral color wardrobe.
B) A perfect fit starts at the shoulder level – well placed, expressing ease and elegance.
C) Watch the details – your whole image says who you are – be coherent. "Simplicity is the ultimate sophistication" (Leonardo da Vinci)
D) Choose good-quality fabrics, preferably natural fibers, or a mix of 60% of natural fibers combined with 40% synthetic (polyester) is ideal.
E) Know your body proportions. If your height is 160cm with 4X equal parts – (40cm from head to armpits, 40cm from armpits to birth of legs, 40cm from birth of legs to knee, 40cm from knee to foot), you are well proportioned. Now if your bust length is 35cm long instead of 40cm, don't emphasize it by wearing short tops, horizontal lines or high waist pants. In opposite and accordingly, build an optical illusion by lengthening the garment you wear into a balanced flattering composition. Body is architecture.
The analysis of one's own image is not an answer to everything, but rather an opportunity to express a new and refreshed message of well-being and joy, filled with poetry and personal satisfaction.
One's personal Image, happily, solicitates high consideration – Stay in touch!
Sonia Arekallio
Sonia has accomplished a succesfull career spanning from international business in luxury goods, scents and personal image to arts and photography.
She has trained in human resources, public relations and professional image consulting in Switzerland, Paris and London. For many years she specialized in the management of personal image in professional environment as well as in cosmetics and jewelry marketing, lecturing in three languages, namely French, German and English. Her clientele was essentially composed of CEO's, managers, bankers, physicians, psychologists, actors and personalities in cinema, TV and politics.
For further interest contact: Sonia Arekallio – info@arenia.ch
Copyright – ARENIA.CH